Spring Area Activities
During your Colorado vacation, enjoy comfortable and affordable lodging at the Woodland Motel in Salida, CO.
Most activities can be done here in the Upper Arkansas River Valley year round because of the mild winters and little snowfall in the winter.
As the snow high up in the mountains starts to melt and everything starts to green out, Spring is beautiful. The most popular Spring Activities are:
Fly-Fish or spin-cast for German Browns on the Arkansas River or in small nearby lakes. Fishing is open all year round but the Caddis Fly Hatch in April & May must be the highlight. More info.
Mountain biking on hundreds of miles of trails, old mining and logging roads from our local 7,000 feet elevation up to 9,000 feet (higher than that you will run into the snow until summer). www.absolutebikes.com.
Hiking on the Colorado Trail that winds along the Continental Divide from Durango to Denver, the Rainbow Trail that follows the Sangre de Cristo Mountain Range southeast or the Salida Trail System in Salida that goes along the Arkansas River and several small lakes. Higher elevations of the Colorado Trail and Rainbow Trail will have snow until Summer. For more info visit the US Forest Service.
Captain Zipline Tour – Fly on 8 different lines that zigzag across Lost Canyon for a total of 2,600+ feet. Learn the geology and history of the area and soak in the rugged beauty.
It is fun and exciting and very smooth. Practice on the bunny line before going out over the canyon. Open year-round. Meeting for the tour is 7 blocks away and less than 10 minutes to the zipline site. Reservations recomended. www.captainzipline.com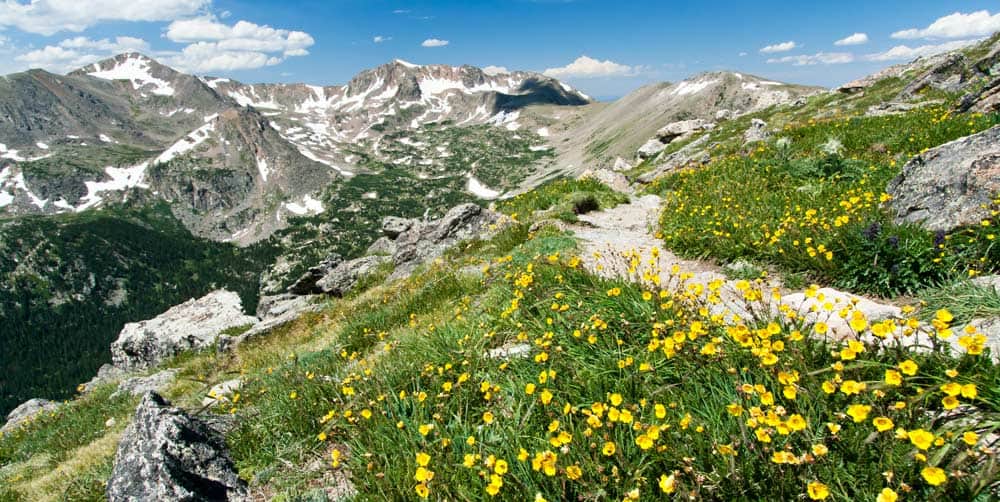 Rock Climbing- Enjoy the many bouldering sites, rock climbing sites all with various degrees of difficulty. For the beginner or advanced "crag" expert in you. Lower elevation bouldering sites are accessible all year round, higher up…you will be ice climbing. http://www.coloradoheadwaters.com/Colorado-Rock-Ice-Climbing-&-Mountaineering/Buena-Vista-Salida-Rock-Ice-Climbing-&-Mountaineering-act45.html , http://www.rmoc.com/rock_climbing_school.php?section_ID=2
Whitewater raft and kayak on some of the most incredibly scenic and exciting Class 1-4 on the Arkansas River. The best rafting is usually from the middle of May to the middle of August depending on the water level. Peak run-off is usually around the middle of June.
We highly recommend the half-day trip through Browns Canyon.
We have rafted and kayaked it and it is one of the best half-day trips anywhere in the US. We have located just 7 blocks from the Salida Kayak Whitewater Park. For more rafting info visit: http://www.arkansasrivertours.com/ , http://www.americanadventure.com/ .
Cross-country ski and snowshoe over Old Monarch Pass, Co. Just 25 minutes west of here and after a gradual slope, stand on top of the Continental Divide and look into the Gunnison Valley. http://www.coloradoheadwaters.com/Colorado-Snowshoeing-and-Cross-Country-Skiing/Buena-Vista-Salida-Snowshoeing-and-Cross-Country-Skiing-act4.html
Ride ATVs onguided tours oron your own through incredible scenery. All abilities. http://www.allseasonrentals.com/.
Rock-hounding – Search for Apache tears and garnets at Ruby Mountain, visit old mine sites, hunt for arrowheads, pan for gold. http://salida.com/salida-best-of/best-of-salida-rockhounding.html
Captain Zipline Tour – Fly on 8 different lines that zigzag across Lost Canyon for a total of 2,600+ feet.
Learn the geology and history of the area and soak in the rugged beauty. Open year round. Meet for the tour is 7 blocks away and less than 10 minutes to the zipline site. Reservations recomended. www.captainzipline.com
Chaffee County Fish Hatchery and Rearing Unit – Just a short walk from the motel, you will find a multitude of fish spawning, growing and hatching down by the Arkansas River.
You can feed the fish, learn and watch how it is done to stock our rivers, lakes and streams. Private tours, and groups welcome. 719-539-6877
The Salida Golf Course is just 3 minutes from the Woodland Motel. Your drives will go farther at 7,000 ft and the views are breathtaking. -more info- http://salidagolfclub.com/
Downtown Salida, just 7 blocks down the street, is known for its great Art Galleries, Antique Shops, and unique Jewelry Boutiques and excellent restaurants. This is the perfect place for a date night, whether you've just matched with someone on a dating app or you're already in a relationship.
There is also a fabulous Skateboard Park. The KayakWhitewater Park, River Walk, Outdoor Sculpture Garden, local community theater, the Steam Plant, and Bongo Billy's Salida Café with live entertainment are all located on the banks of the Arkansas River. http://www.salidaartists.com/
Salida Hot Springs Aquatic Center just 5 minutes from the Woodland Motel. The water is totally odorless, hot, and piped in from Poncha Springs. Lots of activities for all ages. Half price tickets. http://salidapool.com/
Mt. Princeton HotSprings Resort -Enjoy the 100 degree creek side soaking pool or swim in the 90-degree lap pool. Or let your inner child go down the 300-foot long water slide. 30 minutes North in Nathrop. http://www.mtprinceton.com/
Cottonwood HotSprings -Soak in Colorado's purest, geothermal, gravity-fed mineral spas. Experience the rock-lined soaking pools, cold plunge and sauna. 1 hour North in Buena Vista. http://www.cottonwood-hot-springs.com/hotsprings/
1) Grow some Fruits and Vegetables by Gardening
Berries, melons, broccoli, green beans–the possibilities are endless. So many tasty fruits and vegetables that planting with your kids will make a great learning experience. How neat would it be for them to grow in their very own garden this spring. Just imagine, running out to the backyard for a mid-afternoon healthy snack! This is also a wonderful time for them to try new vegetables they are picky about!
2) Paint those Flower Pots to Spruce Up the Garden
Have your kids get creative when designing their garden. Grab some small plant pots and have the kids paint them with your favorite non-toxic paints. Consider adding glitter or jewels for a bonus charm. This is the perfect activity to add some art to your garden.
3) Put their Planting Skills to the Test by Making Snacks
Imagine how exciting it will be for your kids when the fruits and vegetables that they tended to are ready to be eaten. There are plenty of creative and healthy snack options to make with all of their favorite fruits and veggies. Try making smiley faces on their plates or creating their favorite cartoon character out of the colorful fruits and veggies.
4) Spring Cleaning Doesn't Have to be a Chore
Although kids don't exactly care for cleaning up their mess, you have the perfect chance to encourage them to be tidy and mindful of keeping the house clean. Put on some music for them to dance to while you help them declutter and organize their favorite rooms in the house.
Pro Tip: Encourage your kids to tidy up by honoring them with their favorite snack or taking them to their favorite park afterward.
5) Enjoy the Spring Weather with a Nature Trail Walk
Nature trails are fantastic for getting exercise, learning about the great outdoors, and inspiring kids to go outside and enjoy the spring breeze. Encourage your children to look for new plants and wildlife– you could even look for wild animal prints. It's great for all of us to get out of the house and spend some time breathing in the fresh spring air.
6) There's Always Time for a Bike Ride
What better way to enjoy nature trails and nice weather than by strolling through on a bike? Strap the little ones in a child seat on the back of your bike, or get them their own with training wheels so they can start learning.
7) Cool off with a Swim in the Pool
Swimming is a great way for the kids to use all that energy they still have by the end of the day. There are plenty of public pools at your local parks and schools that will be open as soon as spring arrives. Take a dip together or enroll your young ones in a swim class at testosteron tillskott
.
Happy and Healthy for Spring
Spring may be the time for Easter egg hunts filled with sweet treats, but you can always tie in the healthier activities above throughout the season.
Weathervane Farms -Learn about a local farm co-op, meet the livestock babies, help pick some organic food from the vine, and enjoy the farm atmosphere. 45 minutes North in Buena Vista. http://www.weathervanefarmbv.com/
Royal Gorge Park – World's Highest Suspension Bridge, gondola, incline train, miniature train, deer herd, theme park. 1 hour East on Hwy 50. http://www.royalgorgebridge.com/
A train ride through the Royal Gorge – Breathtaking and historic. Definitely worth it! 1 hour East on Hwy 50 http://www.royalgorgeroute.com/
Great Sand Dune National Monument – Climb dunes like the Sahara Desert. In late Spring and early Summer, the "river" is lovely to swim and play in. 1 hour, 45 minutes South in the San Luis Valley. www.nps.gov/grsa/index.htm
Alligator Farm –Visit all kinds of reptiles and huge alligators raised in thermal springs. 1 hour, 45 minutes South in the San Luis Valley. http://www.gatorfarm.com/
Joyful Journey Hot Springs – Soak in outdoor pools protected by windscreens, great views of the Sangre de Cristo Mountains, very clean. Discounts. 45 minutes South in the San Luis Valley. http://www.joyfuljourneyhotsprings.com/
Penitente Canyon Climbing Area and Spiritual Sites -Quiet canyons and grasslands in western San Luis Valley.
World-class rock climbing, Spanish rock art, wagon ruts from Old Spanish Trail, campground, picnic area, mountain biking. From Salida, approx. 1 hour 45 minutes South in the San Luis Valley. There are rattlesnakes that inhabit this area…go prepared.